MIELE FJM BAGS 1 YEAR SUPPLY (4 BAGS+ 2 FILTERS)
Description
Miele FJM Bags - 4 Pack (4 Bags+ 2 Filters)
FJM Bags are Miele's smaller bags at 3.5 Liters.This 4-Pack FJM Bags is meant to be a 1 year supply of bags and filters. That obviously would depend on the amount of usage and size of your home. There are 4 bags and 2 filters included in this box. 1 Pre-Motor Filter and 1 Exhaust Filter. The Filters should be changed once every year or Every 4 Bags. The bags are to be changed once full, or roughly every 3 months. The Miele FJM bags fit below current models:
Miele Compact C1 Models:

Miele Compact C2 Models:
Older models that also take the FJM Bags are:
S4

S6

S241-S256i

S290 - S299

S300i -S399

S500 - S578

S700 - S799

S4000 - S4999

S6000 - S6999
Miele FJM AirClean Efficiency 3D Dust Bag.
The New 3D bags inflate with even the slightest flow of air, allowing you to vacuum for up to 20% longer without having to change the bag.
Each Miele FJM 3D box has 4 Bags, 1 Motor filter and 1 AirClean Filter.
There are no dust fumes that come out of the original Miele FJM bags because these bags are made out of 9 layers of filters,  ideal for allergy and asthma sufferers.
Don't know which Miele vacuum bag to get for your Miele vacuum? See the compatibility chart below to find the right bag for your Miele vacuum cleaner.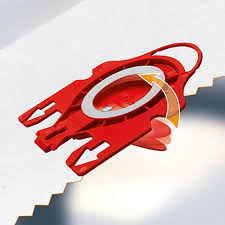 Note; All miele canister vacuums either take FJM or GN bags. The difference between FJM and GN bag is only the dust capacity not the fitting. GN bags are 1 liter larger in terms of bag volume  than FJM bag, however the front tab fitting is exactly the same. So even if you chose the wrong bag, it still fits your canister Miele vacuum nicely. You may have one litter more or less dust capacity. 
Buy Genuine Miele Parts And Accessories. Imitation Turns From Flattering To Dangerous When Imposter Vacuum Parts And Bags Are Put To Use. Miele's AirClean Sealed System Design Bag Is The Most Effective And Hygienic Method Of Removing Particulate Matter From Your Home, But Only When Genuine Miele FilterBags And Filters Are Used.
Independent Tests Show That A Counterfeit Dustbag And Filter Does Not Effectively Capture Small Particles – Increasing Your Exposure To Harmful Substances. Not Only Will Counterfeit Parts And Bags Increase Your Exposure To Fine Particles, These Results Show That They Reduce Your Vacuum's Air Flow, Undermining Cleaning Performance By More Than 12%.