MIELE SF HA 50-2 HEPA AIRCLEAN FILTER XL PACK (2pcs)
Description
Original Miele Active HEPA filter SF-HA 50 DOUBLE PACK
Two SFHA50 HEPA filters in one pack.
The Miele HEPA Filter is perfect for allergy sufferers and households with small children. This filter retains 99.95% of all particles and allergens such as viruses and bacteria. Press on arrow on Time-strip when installing the filter. The filter is saturated and should be replaced when the indicator strip turns red along its entire length.
This HEPA filter fits most newer Miele canister vacuums. 
For Models: 
S4000 To S 4999

S5000 To S5999

S6000 To S6999

S8000 To S8999

Complete C2 - C3

Compact C1 - C2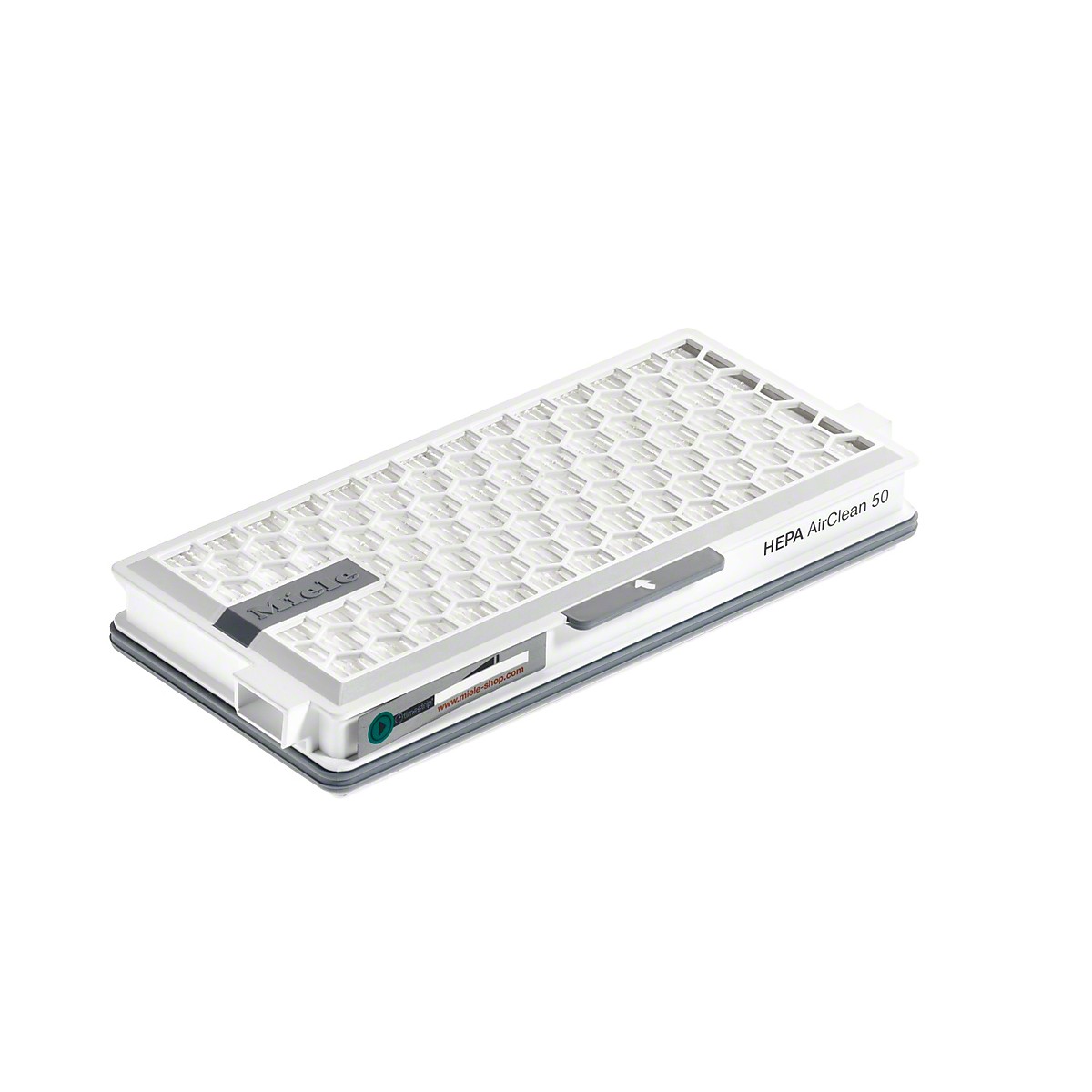 Products you should consider adding
##moreproduct##||##moreproduct##
Warranty
Free 10 Years
Motor & Parts Warranty
10 years as long as NaceCare OEM Vacuum Bags are used in the machine otherwise it is reduced to 2 years. Parts including switches and electrical parts excluding wear items. Labour Warranty is only 3 years.
Wear Items
Warranty Exclusions
These items are not eligible for warranty coverage. These include: vacuum hoses, hose cuffs, hose fittings, brushes, belts, filters, filter screens, grips, Castors, Wheels, Tires, Light Bulbs, Gaskets, Carbon brushes, fuses, drain hoses, power cords, bearings, o-rings, armatures, and vacuum bags.
Authorized
Warranty Center
We are a Numatic service and warranty center. When you purchase your new Numatic vacuum from us, and a part needs to be changed under warranty, you can contact us, and we will ship you the part free of charge.